Completion Ceremony for 2019 Spring Semester
The completion ceremony for international exchange students and students of the Japanese Language and Culture Program (JLC) who have finished 2019 Spring Semester courses was held at Senriyama Campus on July 25. A total of 110 international students from partner universities in over 24 nations and 58 regions, and four JLC students, received their certificate.
Student representative Koh So, from China, expressed his appreciation for the support he had received from both teachers and classmates and said that as a researcher he would make an effort to contribute to maintaining a friendly relationship and promoting academic pursuits between China and Japan.
At the farewell party after the ceremony, students who will continue their study, resident assistants from the dormitories, Global Buddy Program members, and academic staff members celebrated the students' completion. The party concluded with the KU cheering squad's cheers for the students proceeding to their next stage.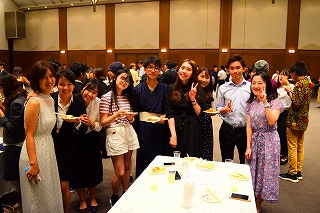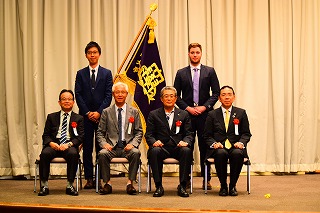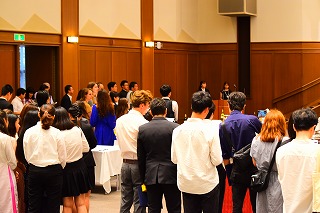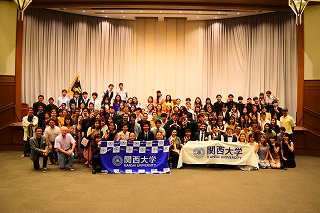 August 06, 2019 10:14 AM UP