Entrance Ceremony for the Japanese Language and Culture Program Preparatory Course 2019 Spring Semester
On April 2, the entrance ceremony for the Japanese Language and Culture Preparatory Course (Bekka) 2019 Spring Semester was held at Minami-Senri International Plaza. A total of 44 new students who are from seven countries and 44 regions, including China, Indonesia, Korea, Taiwan, Thailand, Vietnam and USA, attended the ceremony to start study-abroad life working towards their individual goals. Vice President, Yutaka Maeda and Senior Executive Trustee, Hidetoshi Yano made congratulatory speeches to welcome the students.
Through studying programs at Bekka, the students will acquire academic skills and information literacy, and also will have opportunities to interact with local residents so as to be able to adapt themselves to living in Japan during the semester.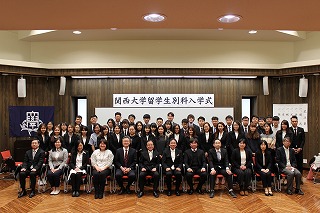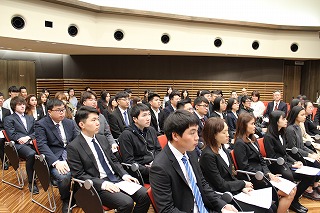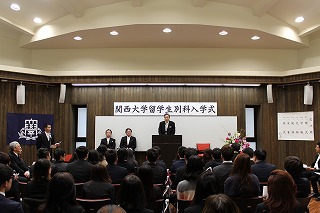 May 07, 2019 12:23 PM UP