Course Completion Ceremony for Exchange Students
On July 21, the 2017 Spring Course Completion Ceremony for exchange students was held at Senriyama Campus.
The Dean of the Division of International Affairs, Yutaka Maeda, awarded the completion certificates with words of encouragement to the 92 exchange students, including three Japanese-language Study Course students, who came from 20 countries and 53 universities. Student representative Nyam Rapu Nuan from Thailand gave a speech and said that she felt like one year had gone by so quickly and expressed her hope to serve as a bridge between her country and Japan in the future.
All the exchange students, both those who have completed the course and those who will continue their study, as well as Japanese students and educational staff, attended the farewell party after the ceremony.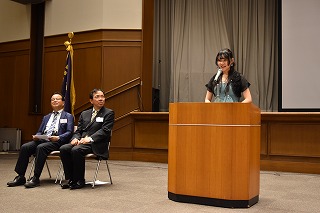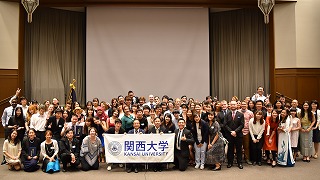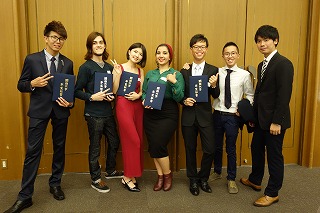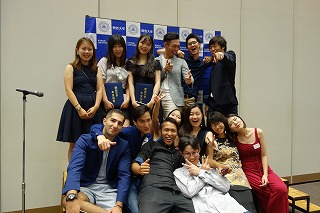 August 08, 2017 11:27 AM UP