Bekka Course Completion Ceremony for the Fall Semester
On March 10th, the Completion Ceremony for the Japanese Language and Culture Program Preparatory Course (Bekka) for the 2016 fall semester was held at Minami-Senri International Plaza.
Vice President Yutaka Maeda (the Dean of the Division of International Affairs) presented a certificate to Takuen Ryu, a representative of the 72 students who completed the course, exhorting her to keep everything she learned at KU in her mind and hoping that she would become a bridge between Japan and the world.
Takuen expressed her appreciation in reply, saying that all the teachers' advice was the source of her potential for the future.
At a farewell party after the ceremony, all the students shared their sense of achievement at having completed the course, while at the same time being a little teary-eyed at having to part. They will proceed to the next stage with fond memories of Bekka.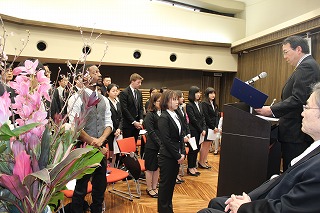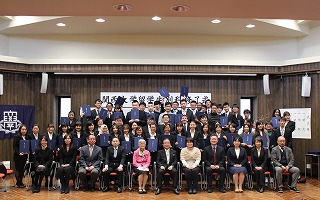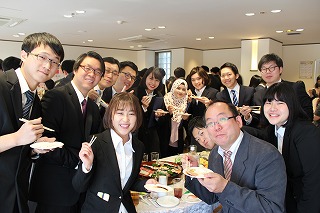 March 27, 2017 10:55 AM UP