Faculty Members of Chung Yuan Christian University visit KU
On August 27, KU had the visit of Samuel K.C. Chang, President of Chung Yuan Christian University, Taiwan, and other 13 faculty members to the Senriyama Campus.
KU President Harushige Kusumi, Eiichi Yamamoto, Assistant to the President, and educational members of the Faculty of Engineering Science welcomed the group.
A laboratory tour and a meeting were arranged, and faculty members discussed enhancement of further collaboration between two universities.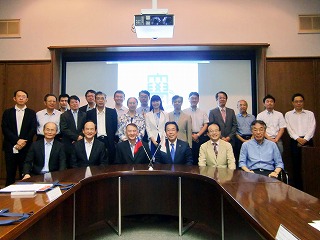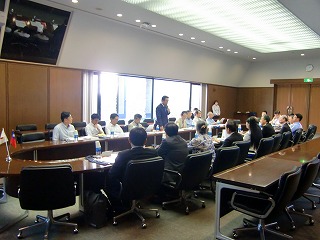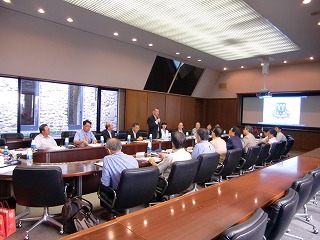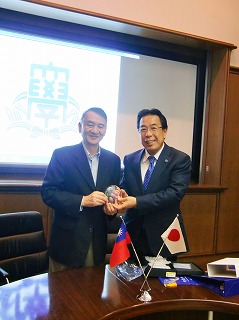 September 04, 2015 04:11 PM UP