Students from Valdosta State University visit KU
On June 4, students and faculty members from Valdosta State University, the USA, visited KU Senriyama Campus where the Division of International Affairs welcomed them. The 12 students will study at our university for 25 days on a short term program, and participate in classes with KU students from June 8. In addition to the Japanese language, they will also learn about Japanese culture through communicating with KU students in class.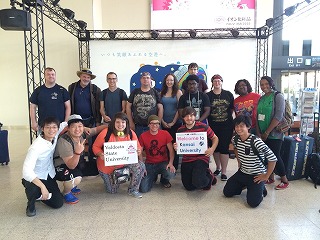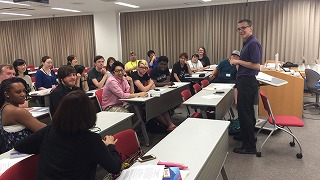 VSU faculty member giving a lecture
More joint lectures and exchange meetings are scheduled in the future. Please ask
the Division of International Affairs
for information.
June 12, 2015 04:35 PM UP