Students from Hong Kong Polytechnic University visit KU
Every year from June to August, many international students from various countries including the USA, Thailand, Australia and Korea visit KU to attend short-term language training courses conducted by the Division of International Affairs.
On May 12, 40 students and two educational staff from the Hong Kong Polytechnic University visited our Senriyama Campus. They gave presentations and had discussions together with students in Professor Hiroshi Oikawa's and Associate Professor Akinori Iwamoto's seminar classes at the Faculty of Business and Commerce. It was a wonderful opportunity for students of both universities to deepen relationships.
The Division of International Affairs holds events related to international exchange among students. Check the Information System on the KU website or the Division of International Affairs Facebook for upcoming events.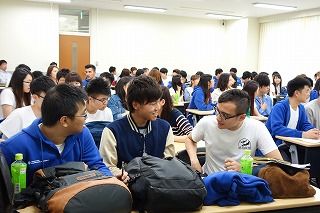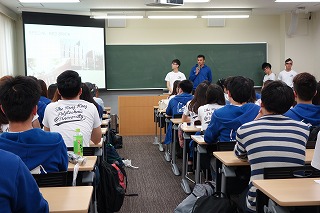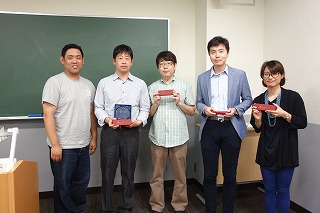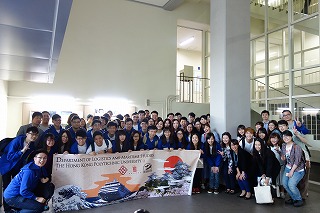 May 20, 2015 11:48 AM UP