Global Lunch Picnic
The Division of International Affairs held a Global Lunch Picnic at Senriyama Campus on April 15.
Since the beginning of the new term it had kept raining almost every day. On the day of the picnic, however, it cleared up and a total of 60 Japanese and International students gathered to talk about classes and university life over lunch.
Indonesian exchange students Vivi and Devy explained about the meaning of their names, and talked about how the Kansai dialect seems to make people closer but why they preferred to speak it while chatting with friends but not with teachers. They are studying Japanese polite expression, and they explained in fluent Japanese how difficult it was.
The next picnic is scheduled for Friday, April 24. It's a good opportunity for students to experience international exchange in a casual atmosphere, so please bring your lunch and join the event.
Brochure on Global Lunch Picnic(PDF)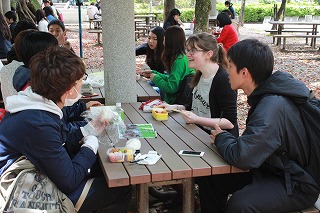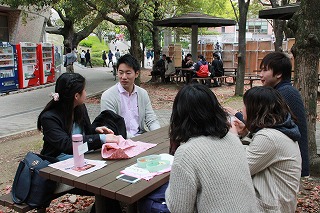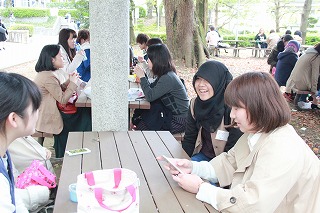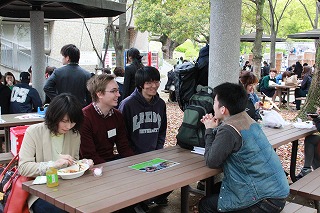 April 17, 2015 04:55 PM UP