Second graduation performance by students in the Physical Expression Seminar
On November 15 at the Senriyama Campus, students who belong to the Physical Expression Seminar in the Faculty of Health and Well-being held a graduation performance. Under the mentorship of Associate Professor Junko Harada, students gave performances based on the theme "Do Katsumoku (Observe carefully)". Students observed things carefully, watched other student performances intently, and then incorporated what they saw in their own dance along the subtheme of "See, Discern, Attract." Before completing the nine presentations, they talked among each other about the meaning of their existence, and produced their dance routines as they elicited answers.
The opening act was a fascinating dance titled "Are you dressing up?" It was previously performed at the All Japan Dance Festival in Kobe this August with colorful balloons in the background. In another dance "Asunaro (Thujopsis)", which won a prize at the festival in Kobe, students expressed "strength of mind" through recognizing self-awareness and receptivity. Each group showed a particular dynamic which kept the audience glued to the performances.
For the final act, "Do Katsumoku", all members performed one by one demonstrating confidence that came through the experience of trial and error and hard training. This graduation performance was a culmination of study for fourth year students. The audience applauded their efforts enthusiastically.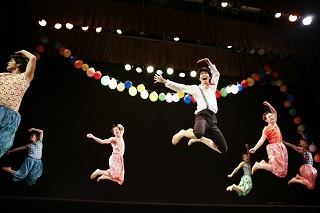 "Are you dressing up?" - Does dressing up mean being patient?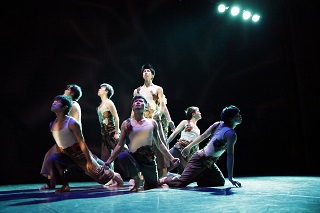 "Asunaro (Thujopsis)" - A song for tomorrow, Cypress is good. Asunaro is good also.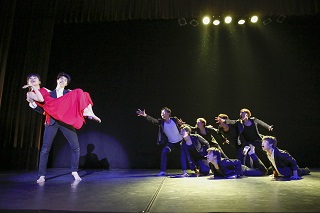 "Do Katsumoku" - I'm No.1!

December 19, 2014 11:01 AM UP