International Symposium "Libraries in the Digital World"
On November 8th, an International Symposium "Libraries in the Digital World" was held at Senriyama Campus.
The symposium was a part of commemoration events for the upcoming 130th anniversary of the foundation of Kansai University, and also the Library's 100th anniversary. Librarians congregated in the Senriyama Campus from all over the world for the event.
Following a greeting by Jo Rademakers, Head of IT services of the University Library (LIBIS) at KU Leuven, Noritada Otaki, Librarian of the National Diet Library, gave a keynote lecture on the future of Japanese libraries. 
Professor Keiichi Uchida, Director of Kansai University Library, explained the progress of digitization in Japanese libraries, and then each of guest lecturers also commented on the same theme with regards to their own countries.
Guest lecturers also discussed the various legal issues surrounding copyright issues with digitization. With questions from the floor, important discussions ensued on how resources can be preserved, and the future direction of libraries.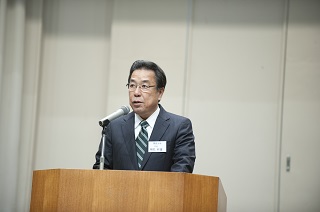 KU President Kusumi starts the symposium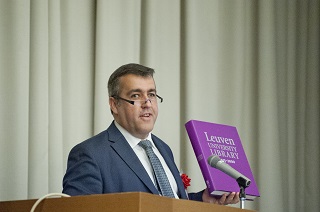 Greeting by Jo Rademakers, Head of IT services of the University Library (LIBIS), KU Leuven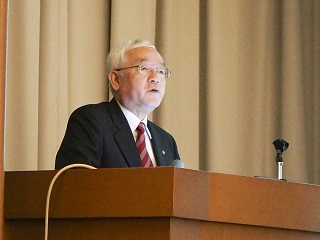 Keynote lecture by Noritada Otaki, Librarian of the National Diet Library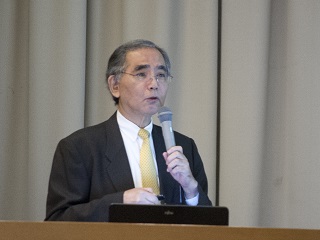 Professor Keiichi Uchida, Director of Kansai University Library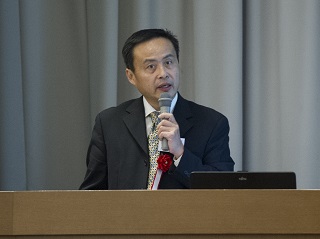 Peter X. Zhou, Assistant University Librarian, University of California, Berkeley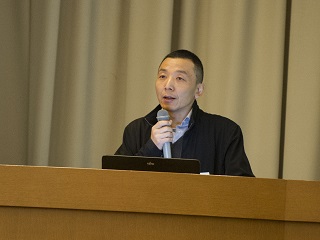 Huang Chen, Deputy Director of Administration Center for China Academic Digital Associative Library (CADAL), Zhejiang University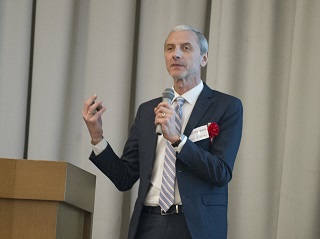 Peter E. Sidorko, University Librarian, the University of Hong Kong Libraries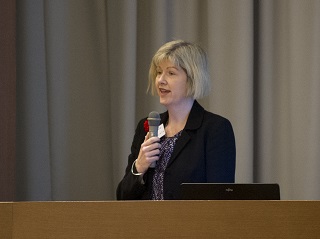 Anne Jarvis, University Librarian, Cambridge University Library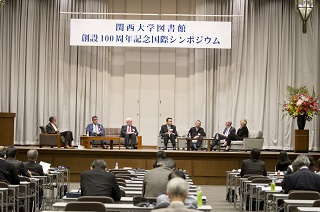 Panel discussion
December 09, 2014 09:00 AM UP