COIL International Symposium
The Division of International Affairs held the COIL (Collaborative Online International Learning) International Symposium on December 6 at the Senriyama Campus.
COIL is a learning activity with a variety of educational institutions and classes from across the world collaborating under a virtual ICT learning environment. COIL is a highly effective tool for advancing cross-cultural activities. It enables students to interact on a global scale and learn together using English. COIL will be very useful as a new educational tool in specialized fields.
In the symposium, Dr. Jon Rubin, Director of the SUNY Coil Center, introduced designing activities, instruction, grading methods, and other useful and practical skills employing the COIL system. A lecture was given by Kuniaki Sato, Deputy Director, Office for International Planning, Higher Education Bureau, MEXT. A report was also given outlining COIL activities between SUNY and KU, and practical sessions related to learning the control system, education and technology were also held.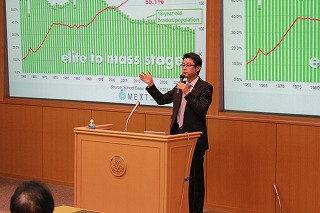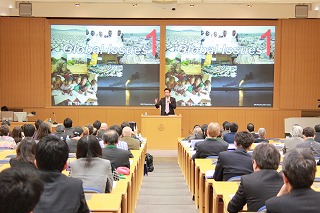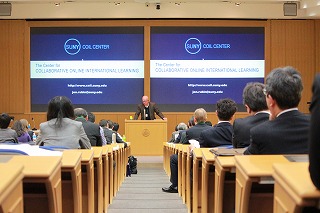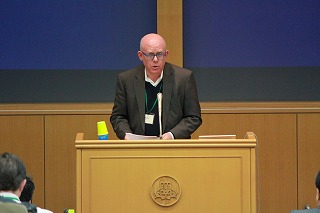 December 25, 2014 11:33 AM UP