Experienced rice planting in a program "Study through agricultural work"
On June 7, a total of 20 students and learning assistants (LA) participated in rice planting in Takatsuki city as a part of the class "Study through agricultural work", run by Professor Toshiyuki Yamamoto, Division of Promotion of Educational Development.
This program aims at fostering responsibility among students for nurturing life through cultivating crops, and having respect for people engaged in farming and creating agricultural products. Based on the educational method "Problem-Based Learning (PBL)", this program aims to facilitate collaboration between students and local people engaged in agriculture to find and solve problems with the objective of branding their agricultural products. This is an active-learning class in which students learn the mechanisms of communal activities outside the classroom.
With support from Hiroshi Mukai, a farmer in Hamuro-cho in Takatsuki City, students will participate in all stages from planting to distributing rice during the spring semester. By communicating with Mr. Mukai's family during rice planting, students also learned the current situation and problems faced by those involved in communal agriculture.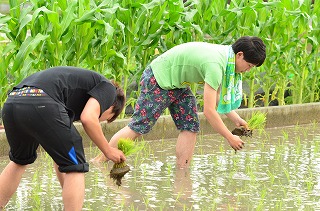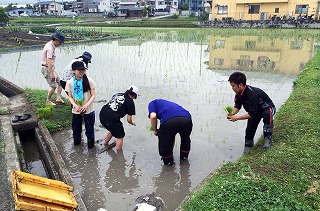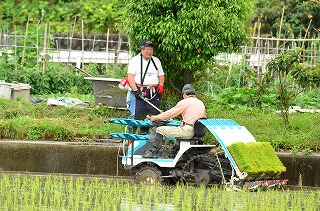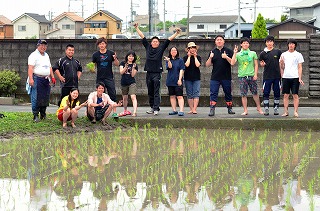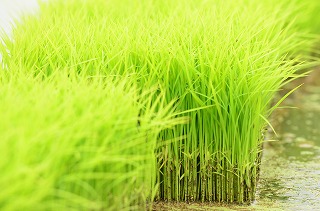 July 07, 2014 10:51 AM UP