Bekka Course Completion Ceremony for the Fall Semester
On March 18th, the Completion Ceremony for the Japanese Language and Culture Program Preparatory Course (Bekka) 2013 fall semester was held at Minami-Senri International Plaza.
Vice President Eiji Yoshida (Director of International Promotion) presented certificates with words of encouragement to 51 students who completed the course. Enjoying a video letter from current students followed by a farewell party, international students reminisced about good days at Bekka. Each of the 51 students will proceed to the next stage of their studies at universities, graduate schools, and other institutions.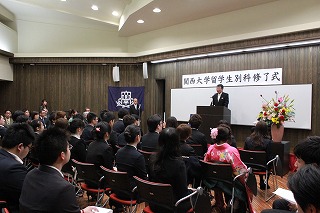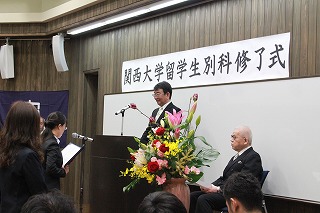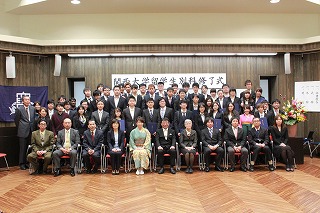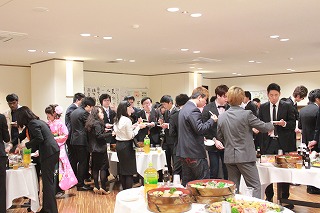 April 09, 2014 04:33 PM UP