Invited students from JENESYS2.0 youth exchange program visited KU
A Korean study group of 27 participants, including students from Seoul National University, visited Senriyama Campus on January 22nd as a part of the JENESYS2.0 (Japan-East Asia Network of Exchange for Students and Youths) program, which is sponsored by Japanese Government. The group travelled all over Japan with the purpose of learning about Japanese brand and value. KU was selected to receive the visitors from among private universities in Kansai area.
Student staff from the Division of International Affairs arranged intercultural exchange opportunities with the Korean students in which they presented and discussed the themes of "Fashion" and "Differences between Japanese and Korean attitudes to romance".

KU's facilities and campus life was introduced in a guided tour of the campus, and Japanese and Korean students were able to deepen their understanding of each other through the interaction. At the end of the visit, students exchanged contact information and promised to meet again in the future.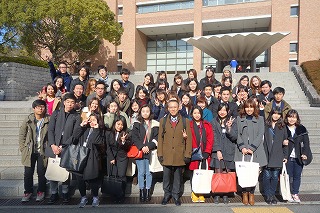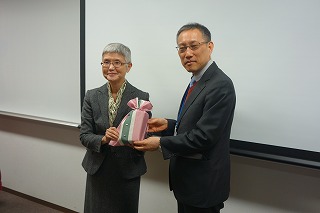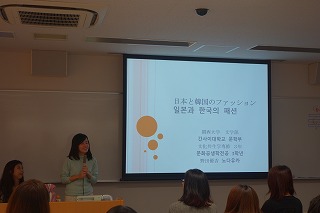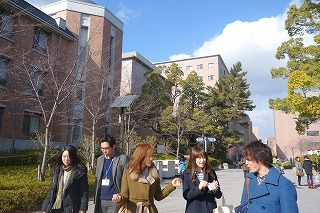 February 10, 2014 03:11 PM UP