Japanese Language Teachers visit KU from Australia
Fifty-six trainees and three coordinators from the Australian Government short-term overseas study program called Endeavour Language Teacher Fellowships (ELTF) are visiting KU for three weeks of intensive Japanese language and culture study. This is the fourth year that the program has been conducted at KU.
The participants of this program are Japanese language teachers and trainees from all over Australia.
From January 2nd to 22nd, they will take classes in the Japanese language, visit cultural facilities, temples and shrines in Kobe and Kyoto, go to see classrooms in Japanese elementary, junior high and senior high schools, and also attend the Coming-of-Age Day ceremony in Suita City.
At the welcoming party held on the 6th, Professor Harushige Kusumi gave a welcome speech and wished them well in their studies.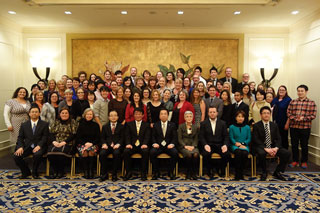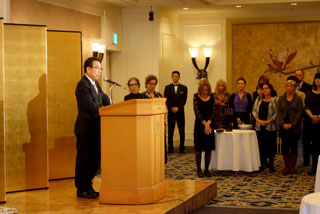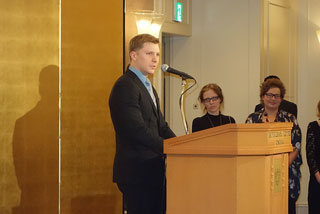 January 20, 2014 10:42 AM UP