Kansai University Japan EU Research Center holds 4th Japan Week
Kansai University Japan EU Research Center holds an annual international symposium at Catholic University of Leuven, Belgium, and every second year, Japan Week is held in conjunction with the symposium. This year, the center hosted the fourth Japan Week from November 5 to 7 with various events such as opening ceremony, student exchange, international symposium, Japan Week workshop, and screening of Japanese films. In the opening ceremony, members of the Nippon Kempo club, a Japanese-style martial art, performed a demonstration of their techniques. The participants admired their powerful and spiritual performance.
Many people from the neighborhood, university students and teaching staff participated in Japan Week and it was hugely a successful event.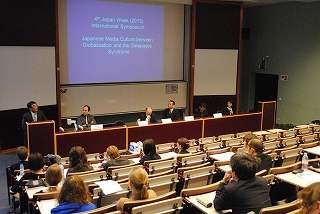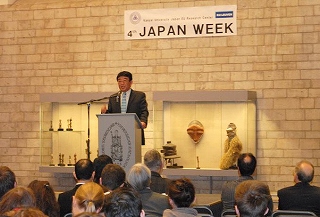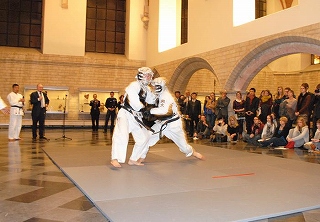 November 18, 2013 09:28 AM UP