The flower of plum has begun to bloom
It's getting warmer day by day. Sensing that spring is almost upon us, the plum trees have started to blossom.
When we see that the flowers in bloom have changed from plum to cherry blossoms, it means it is time for freshmen to start at our university. A new school year vibrantly begins.
Please drop by our campus to welcome the spring.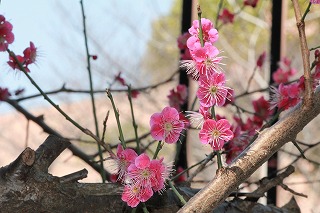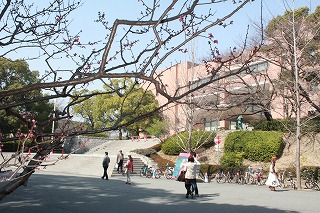 March 18, 2013 09:48 AM UP